Shaw's Lost African American Cemetery
​​Established in the early 19th century in the Shaw neighborhood, the Harmoneon was the first major cemetery created by and for African Americans in Washington, DC. After being relocated to Northeast Washington in the second half of the 19th century, it would become the Columbian Harmony Cemetery, one of the capital's most important and historic African American burial grounds — and the final resting place of thousands of prominent black Washingtonians.
In the mid-20th century, the Columbian Harmony Cemetery land was sold and cleared for commercial development, part of a pattern of destruction and erasure of African American cemeteries across the United States. In the 21st century, the history of Columbian Harmony Cemetery dramatically reemerged when coffins were uncovered during excavation for a development project, and some of the cemetery's headstones and funeral monuments — thought to have been lost forever — were found along the banks of the Potomac River.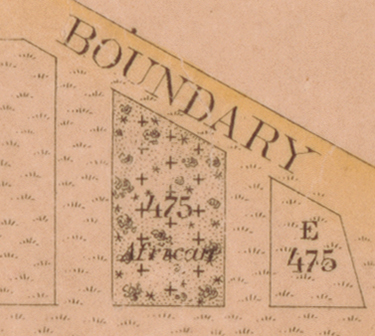 Current efforts to tell the story of the Harmoneon and its successor cemeteries are part of a nationwide movement to reclaim and honor the historic burial grounds of African Americans, both free and enslaved, that have been lost or desecrated throughout American history.
Find out more about the Harmoneon Cemetery by clicking on the articles below: